We Work Faster:
With secure financial resources, PTI scales in markets with ease, makes investment decisions faster, making us more responsive for our customers
The value of connectivity has never been greater than right now. However, MNOs face constant trade-offs between investing in the operational performance of their current networks or new technological development in areas such as 5G, IoT, big data, cloud services, and more.
Practical problems of expanding the network, filling coverage gaps, and improving speed and capacity to accommodate increased traffic, puts capital demands on non-core assets. That's why an ever-increasing number of MNOs choose PTI as their partner to help free-up capital, enabling them to invest in areas of strategic importance to their business. From sale and lease-back, development of new towers, and infrastructure upgrades to co-location and next generation solutions, our MNO customers trust PTI as a reliable partner. With core expertise in wireless infrastructure, operating in 18 countries and three continents, PTI provides connectivity solutions to help enhance network coverage.
Co-location
PTI provides fast and reliable co-location services across the world, helping to swiftly enhance network coverage, including full turnkey solutions with speed to market our priority. Leveraging established processes, local and regional personnel, PTI can deliver the sites and services you need.
Sale and
Lease-back
PTI's senior leadership team is comprised of accomplished acquisition and transaction experts, ready to serve you, with an unrivaled track record of providing creative, flexible, and robust solutions to its customers. PTI has partnered with the world's largest mobile operators to unlock value and deliver best-in-class infrastructure solutions. PTI consistently demonstrates transparency and integrity, which elevate us in our industry and have been the key drivers to our rapid, global growth.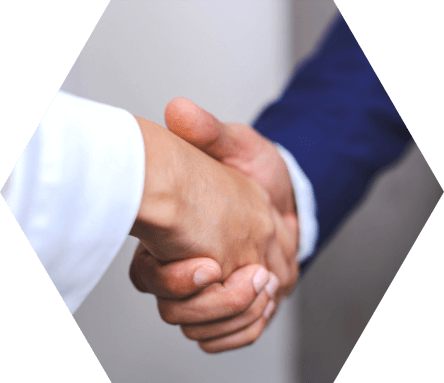 With core expertise in wireless infrastructure, operating in 18 countries and three continents, PTI provides connectivity solutions to help enhance network coverage.
Site Development
End to End Services
Where there is a need for new infrastructure, PTI provides expertise and turn-key site development services, including site acquisition, architectural and engineering, build, construction build, legal support, and financing. With years of site acquisition and development experience in wireless communications facilities, our team maintains strong relationships with government entities and municipalities across all our markets, to guarantee on-time project deliverables.
PTI programs span markets with active build-out programs across the United States, Latin America, the Caribbean, and Europe - As a privately owned business, PTI is more flexible, agile, and has the capital resources to take on projects of any size, from one tower to hundreds, and at any stage.
PTI works harder to deliver high-quality sites that meet our partner's goals while also providing an incredible customer experience. Contact us with your network needs, and we will collaboratively work with you on terms and time frames to get you on air as quickly as possible.
Next Generation
and Energy Solutions
PTI has expanded our services portfolio to help you focus on your core business needs. This includes reliable, cost-effective, and efficient energy solutions that allow PTI to offer Energy as a Service at our own sites, to reduce capital investment and operating expenses, and allow you to meet your desired financial and ESG goals.
Beyond towers, PTI deploys and operates in-building DAS solutions, outdoor DAS and small cell connectivity, edge data centers and fiber to support MNO's as they expand and transform their networks for the next generation of wireless. PTI has the capital available today to develop, own, operate, and maintain a wide array of wireless infrastructure.
Get in touch

with us
Your questions are important to us and we are here to help you achieve your goals.