Our dedicated teams are located in 18 offices and
ready to serve you
With headquarters in Boca Raton, Florida USA, Phoenix Tower International has built a substantial presence across the United States, Latin America, the Caribbean, and Europe. Founded in October 2013, PTI remains privately owned, with financial strength and stability from investors, The Blackstone Group.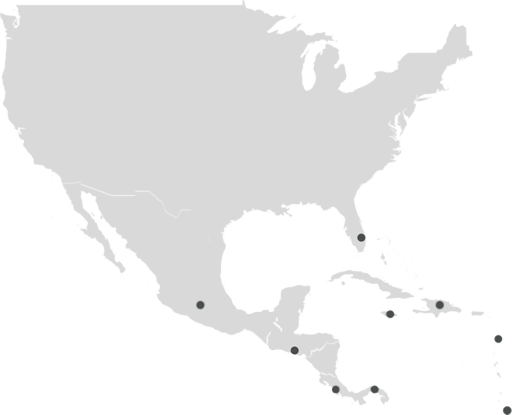 North and Central America
United States
999 Yamato Road, Suite 100
Boca Raton, FL 33431
United States
Dominican Republic
Av. Roberto Pastoriza No. 412
Edificio Altri Tempi, 6to. Nivel,
Ensanche Piantini,
Distrito Nacional, Rep. Dominicana
Panama
Via Porras y Calle Miguel Angel Paredes,
San Francisco
Ciudad de Panama, Panama
Mexico
Campos Elíseos No.223
Piso 9, Col. Polanco, Alc. Miguel Hidalgo
México, CDMEX. CP. 11550
El Salvador
Calle Padres Aguilar
Edificio 525, Local 5 y 6
Colonia Escalón
San Salvador, El Salvador
Costa Rica
Edificio Torres Paseo Colón
Piso 6, Oficina 601
San Jose, Costa Rica
Martinique
Immeuble Le Glycéria
1490 chemin Glycéria
97232 Lamentin
Martinique, France
Jamaica
9-11 Phoenix Avenue, Suite 14
Kingston 10,
St. Andrew,
Jamaica
South America
Peru
Av. El Derby 254, oficina 905
Santiago de Surco
Lima, Peru
Bolivia
Torre Dúo
Piso 7-D, Calle Dr Victor Pinto
Santa Cruz de la Sierra, Bolivia
Colombia
Calle 113 N° 7-21,
Torre A, Oficina 1111
Edificio Teleport Business Park
Bogotá, D.C. Colombia
Ecuador
Av. 6 de Diciembre y Juan Boussingalt
Edificio T6, Piso 8, Oficina 804
Quito, Ecuador
Europe
Ireland
First Floor, 3013 Marketing Suit Building,
Lake Drive, Citywest Business Campus,
Dublin 24, D24 YXW2
France
52 avenue André Morizet
92100 Boulogne-Billancourt,
France
Spain
Calle de Orense 6,
28020 Madrid, Espana
Italy
3rd Floor, Via Tortona, 9,
20144 Milano MI, Italy
Cyprus
48, Acropoleos Avenue, 1st floor,
2012 Strovolos, Nicosia, Cyprus
Malta
Centris Business Gateway II Level 2D
Triq is-Salib tal-Imriehel, Zone 3
Central Business District
Birkirkara CBD3020, Malta
Get in touch

with us
Your questions are important to us and we are here to help you achieve your goals.